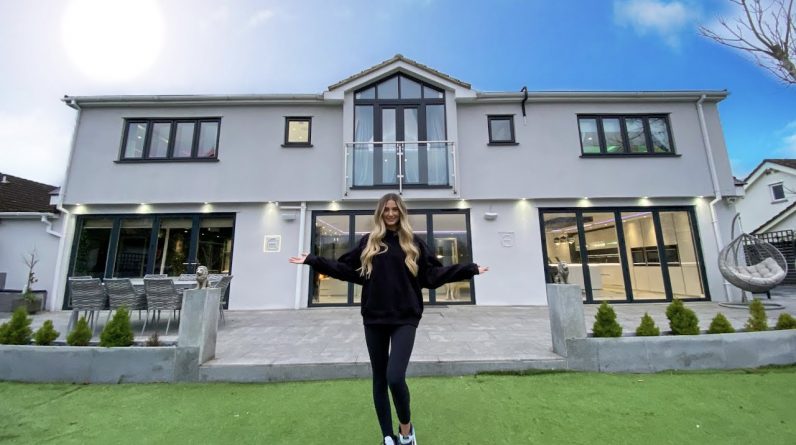 📚Thinking of buying a property? Download our NEW E-Book '𝘛𝘩𝘦 𝘜𝘭𝘵𝘪𝘮𝘢𝘵𝘦 𝘎𝘶𝘪𝘥𝘦 𝘛𝘰 𝘉𝘶𝘺𝘪𝘯𝘨 𝘠𝘰𝘶𝘳 𝘕𝘦𝘹𝘵 𝘏𝘰𝘮𝘦 𝘰𝘳 𝘐𝘯𝘷𝘦𝘴𝘵𝘮𝘦𝘯𝘵'. Save thousands on your next property purchase, click here – https://ebook.mattandsummer.com
Welcome inside this 5 bed detached property in Orpington, Bromley. It has solar panels, Tesla battery, Tesla charger, fingerprint access, underfloor heating, home gym, jacuzzi & sauna and an indoor football pitch!
Let us know in the comments what you think 🙂
» Contact the seller Tommy directly on his Instagram www.instagram.com/haven_croft (@haven_croft) – https://www.instagram.com/haven_croft
» 🛒 Our AMAZON storefront (camera gear, our home items & more) – www.amazon.co.uk/shop/mattsummer
» 📲 Follow us on IG – https://www.instagram.com/summernewman/
https://www.instagram.com/mattmellor/
»👍🏼 Like our Facebook page – https://bit.ly/3eBZuFT
* Some of the links and other products that appear in this video are from companies which Matt & Summer will earn an affiliate commission or referral bonus. The content in this video is accurate as of the posting date.