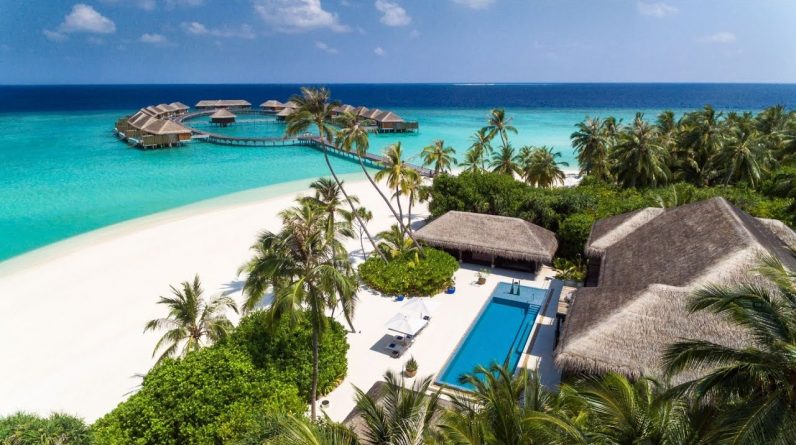 Join me on a full tour (in 4K) of Velaa Private Island, one of the most luxurious 5-star resorts in the Maldives.
Book Velaa Private Island & get complimentary VIP perks: https://www.classictravel.com/hotels/velaa-private-island?agent=LuxTravelExpert
Read my review of Velaa Private Island here: https://theluxurytravelexpert.com/2022/05/25/review-velaa-private-island-maldives/
The beautiful soundtracks in this video can be found on Artlist.
Artlist: https://bit.ly/3A1Jjgv
Video chapters:
0:00 Intro
3:17 Seaplane transfer
11:36 Arrival
16:21 Overwater villa
25:56 Welcome pavilion
28:10 Main restaurant & pool
38:56 Beach
51:56 Lunch
53:41 Golf course
56:05 Spa 5
8:50 Sport facilities
59:44 Kids club
1:01:16 Gym
1:02:35 Stingray feeding
1:06:17 Boutiques & library
1:07:53 Beach buffet
1:11:36 Dinner
1:20:45 Breakfast
1:25:54 Departure
Subscribe to my YouTube channel if you like my videos (one million+ followers so far). Each Saturday, I upload a new video about my travels around the world.
FOLLOW ME:
Instagram: https://instagram.com/luxurytravelExpert
Blog: http://theluxurytravelexpert.com​​​​
Twitter: https://twitter.com/LuxTravelExpert​​​​
Facebook: https://www.facebook.com/LuxuryTravelExpert