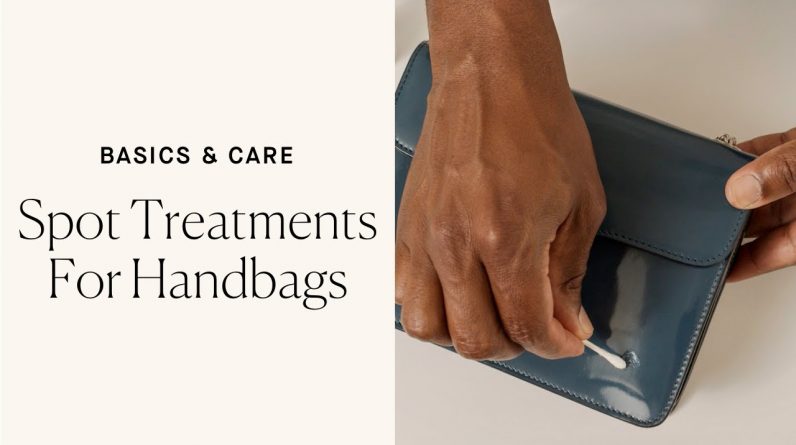 When it comes to caring for handbags, Rebag knows the best practices and products to use. After all, we process, clean, and condition thousands of bags and accessories a week. Just in case our Basic Cleaning Tips video (https://youtu.be/ZDURo0Gs174) doesn't work out, our Spot Treatments Guide is packed with even more tips and tricks for handling nuanced stains and other signs of wear.
– Our Best Tip Yet: Prevent Any Wear – 00:16
– Cleaning Small Fabric Stains – 00:40
– Polishing Hardware Tarnish – 00:55
– Treating Leather – 01:07
– Treating Patent Leather – 01:17
– Treating Suede, Pony Hair & Fur – 01:33
– Removing Odor & Smell – 01:49
– Conclusion – 02:00
Subscribe to our channel, follow us on Instagram at @rebagofficial, and visit Rebag.com for even more luxury resources.
– Rebag-Approved Cleaning Tips: https://rebag.com/thevault/rebag-approved-cleaning-techniques/?utm_medium=social&utm_source=youtube&utm_campaign=basics-care&utm_content=spot-treatments
– Access The Vault – https://rebag.com/thevault/?utm_medium=social&utm_source=youtube&utm_campaign=basics-care&utm_content=spot-treatments
– Shop New Arrivals – https://shop.rebag.com/collections/new-arrivals?utm_medium=social&utm_source=youtube&utm_campaign=basics-care&utm_content=spot-treatments