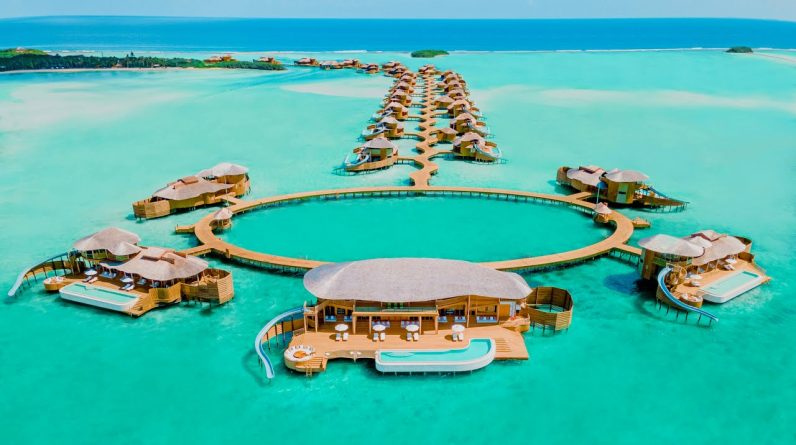 Follow me on a full tour (in 4K) of Soneva Jani Chapter Two in the Maldives.
Guests at Soneva Jani Chapter Two enjoy "Soneva Unlimited", the most incredible all-inclusive hotel concept in the world. Soneva Unlimited includes unlimited dining at all restaurants, all drinks, visiting Michelin-starred chef dinners, experiences, excursion, activities, diving, and spa treatments.
Get free VIP perks at Soneva Jani: https://theluxurytravelexpert.com/2020/07/24/soneva-perks/
The beautiful soundtracks in this video can be found on Artlist.
Artlist: https://bit.ly/3A1Jjgv
Video chapters:
0:00 intro
3:07 Chapter One vs Chapter Two
6:05 Overwater villa
25:25 Pool & slide
29:49 Chapter Two jetty
36:05 Boutique
38:14 South Beach
39:42 Breakfast
45:12 Beach walk
51:37 Crab Shack
52:43 Island tour
54:09 Soneva Soul
59:57 Sunset
1:00:26 So Primitive
1:02:19 Departure
Subscribe to my YouTube channel if you like my videos (one million+ followers so far). Each Saturday, I upload a new video about my travels around the world.
FOLLOW ME:
Instagram: https://instagram.com/luxurytravelExpert
Blog: http://theluxurytravelexpert.com​​​​
Twitter: https://twitter.com/LuxTravelExpert​​​​
Facebook: https://www.facebook.com/LuxuryTravelExpert
#maldives #luxury #travel