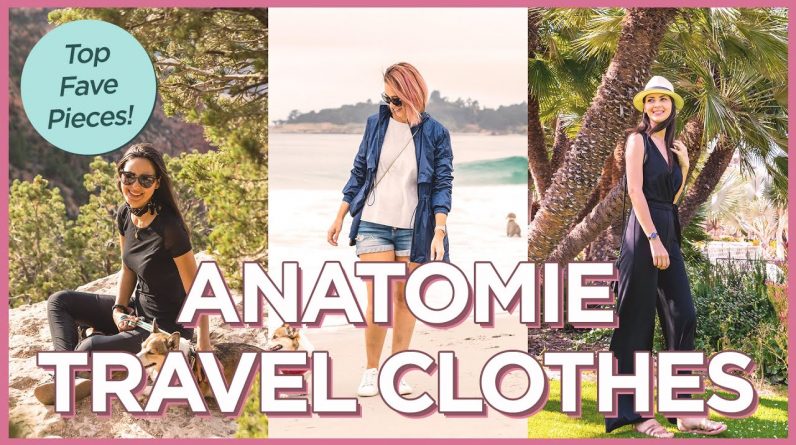 We have been of fan of Anatomie's travel clothes for years now and wardrobe has really grown just with Anatomie's clothes! We show you our top favorite outfits from Anatomie and explain why these clothes are perfect for traveling with its style and comfort.
For additional information, visit our blog: https://www.thetravelpockets.com/new-blog/stylish-comfy-road-trip-outfits-with-anatomie
Anatomie clothes: https://bit.ly/3iu9lwN
Receive $40 off your first purchase: http://anatomiestore.refr.cc/candywaltrip
You can also use our code POCKETS10 to get 10% off your order.
CHAPTERS:
0:00 Intro
0:56 Andrea Contrast Panel Legging
2:50 Bailey Mesh Jacket
3:07 Flo Sleeveless Top
3:55 Merika Windbreaker
5:42 Melissa Tee
6:59 Luisa Pant
7:37 Harper Jumpsuit
10:19 Bailey Mesh Jacket
10:54 Flo Sleeveless Top
11:11 Kate Signature Cargo Pant
12:12 Outfit Change
12:21 Jojo Track Jacket & Elsie Pant
13:14 Cami Travel Tank
13:49 Casey Cropped Windbreaker
15:57 Kate Signature Cargo Pant
16:15 Marisa High Waist Curvy Pant
16:47 Anatomie Jackets
17:24 Aida Fleece Legging
FOLLOW US
—————————-
Instagram: https://instagram.com/travelpockets/
Facebook: https://www.facebook.com/TRAVELPOCKETS/
Twitter: https://twitter.com/TravelPockets
Pinterest: https://www.pinterest.com/travelpockets/
#Anatomie #TravelClothes #TravelPockets