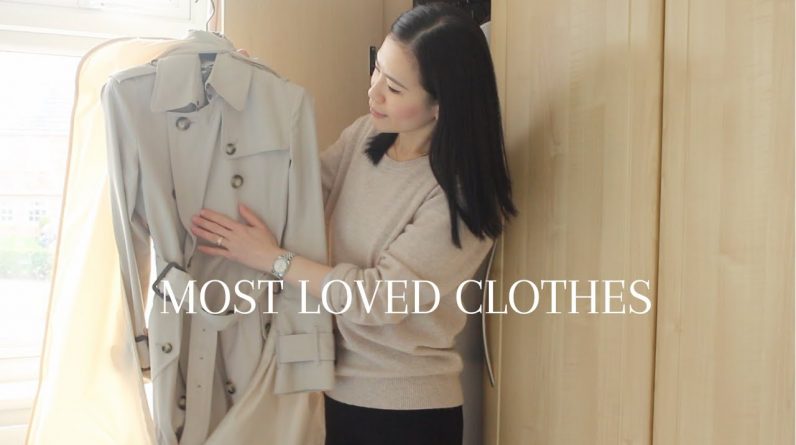 Hi guys, I'm Eileen. This video is about a luxury minimalist's wardrobe! I often speak about how to build the perfect minimalist designer collection. A lot of my videos revolve around my luxury handbag collection, so I thought I should show you some of my most worn clothing pieces as well. When it comes to shopping, my take is — buy what you will use. Regardless of price increase and resale value, I see my best investment pieces as those I wear the most.
LILYSILK
Use code Noir15 to get extra 15% off anytime
LilySilk: https://me.lilysilk.com/3LnRKWt
Best sellers: https://me.lilysilk.com/3JaV2um
Why LilySilk pillowcases: https://me.lilysilk.com/34vWUPu
Use code Noir20 for 20% for any order over 200(USD, GBP, EUR)– this offer is valid until June 30th 2022
ITEMS SHOWN IN VIDEO
Mid Length Cashmere Robe: https://me.lilysilk.com/3oI1wJc
Chic Trimmed Silk Pajamas Set: https://me.lilysilk.com/3BbK1pU
Burberry Trench Coat https://bit.ly/3vvzMMn
Woolrich Parka (XS) https://bit.ly/3JYUs3g
Hermes Dalet in Blue Nuit- sold out everywhere
Cashmere turtleneck https://bit.ly/34aScqa
Leggings, size S https://bit.ly/3IBSZj8
WHAT I WORE IN VIDEO
Diamond earrings https://bit.ly/3HDf6Eq
(so cute https://bit.ly/2WLje3R)
(talk about one of a kind! https://bit.ly/3gSTjOE)
Watch https://bit.ly/2pUxlTy
similar https://bit.ly/30rOKUb
classy and simple https://bit.ly/3bC3544
what I'll love to buy preloved https://bit.ly/2NXZDIP
Cashmere top https://bit.ly/3KpKyYP
Hermes Dalet cashmere shawl, sold out
Disclaimer: This video is kindly sponsored by Lilysilk. Some of the links included in my videos are affiliate links. Purchasing an item(s) via the affiliate link doesn't affect the price you pay. Instead I MAY receive a small % commission for sharing these items with you. I do take the time to choose my affiliate links so thank you in advance for trusting me and using these links as it helps support my channel.
#luxuryminimalist #lilysilk #deisgnershopping
Thank you for watching this video about my small minimalist designer wardrobe. I hope this video has given you some insights on building the perfect minimalist wardrobe and a curated, classic, and timeless designer collection xx