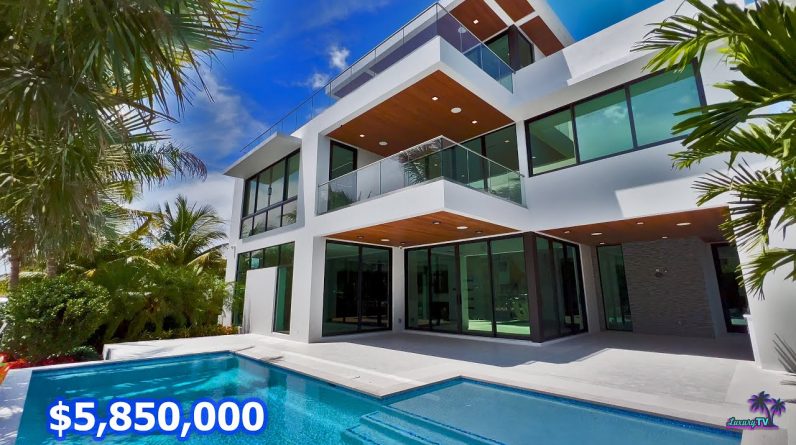 Tour a new construction modern architecture, contemporary design home on the water in Ft Lauderdale!
1736 SE 14th St
Fort Lauderdale, FL
Mega mansion waterfront home tours by Luxury TV!
EXTENDED PROPERTY TOUR
Look inside this 4 bedroom 4.5 bathroom brand new luxury design home.
This house is 3 stories with multiple balconies and terraces for entertaining family and friends. This home offers dockage in the backyard for a 60 foot yacht with direct ocean access — no fixed bridges and only a short 15 minute cruise to the open ocean!
developed by ATEX Group
www.1736se14st.com
Look at business mogul and luxury resort entrepreneur Steve Wynn's superyacht AQUARIUS docked in the port on 17th Street in Fort Lauderdale.
The purchase price of the AQUARIUS yacht was US $200 million, and she is currently also available for charter for US $1.5 million per week.
She was built in 2016 by Feadship. This superyacht has a running cost estimated at $10-15 million per year just to operate the vessel and keep it in perfect condition.
#mansion #tour #realestate
produced by Luxury TV
luxurytv.info