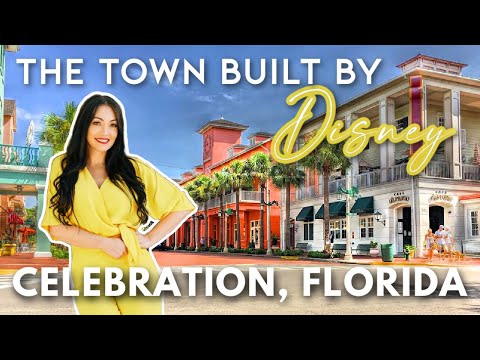 Celebration is a not so small town just outside of the Walt Disney World Resort. Originally conceived by the Disney Development Company, Celebration is a place which gives residents a hometown feel in the heart of the tourist capital of the world.
On this tour you're going to learn about the magical history of this town, and see some of the most popular sights and areas – including my favorite stretch of homes in Celebration! You will also get a glimpse into the city's culture as we tour the downtown area. Make sure you stay tuned until the end of the video to see inside my $1,049,000 listing that is currently for sale in the heart of Celebration.
Have questions about Celebration or my featured listing? Give me a call at
(407) 449-1065 or you can send an email to Tiffany@alignagents.com
Follow me on Instagram at 👉 https://www.instagram.com/tiffanypantozzi
—–
Top Real Estate Professional here to help those new to the Central Florida Real Estate market, current residents, as well as seasoned investors, better understand our great city and what living here is all about.
Contact me to assist you with all of your Central Florida Real Estate Needs!
Tiffany Pantozzi | Align Real Estate
Tiffany@alignagents.com
www.alignagents.com
Celebration, Florida Home For Sale near Disney World, Florida | Celebration Homes Florida | Disney World Home | Celebration Florida Things to Do | Orlando vacation home | Things to do Orlando | LUXURY HOME IN THE TOWN BUILT BY DISNEY | CELEBRATION, FLORIDA TOUR