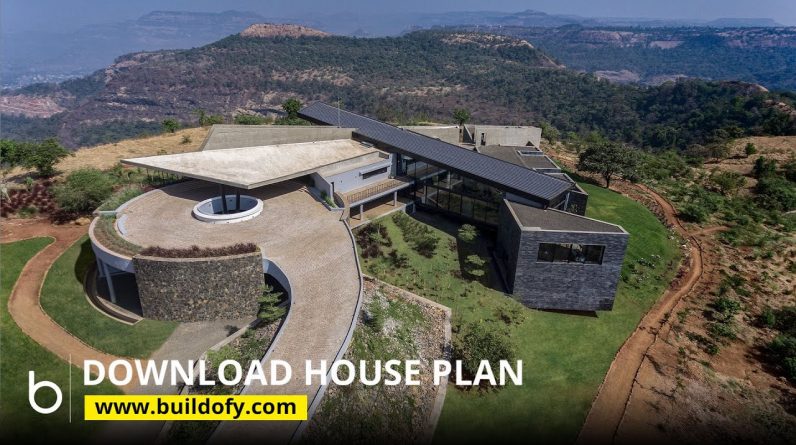 Download PDF eBook with detailed floor plans, photos and info on materials used:
https://www.buildofy.com/projects/home-in-the-clouds-khopoli-red-architects/?utm_source=mgf&utm_medium=YT&utm_campaign=YTfull
The site is located on the outskirts of bustling Mumbai, in the quiet of the Sahyadri hills. The capturing and framing of the picturesque landscapes in the surroundings were the primary inspiration behind the design.
The structure is a simple intersection between concrete and metal. Two parallel concrete walls act as the main axes cutting across the house and seamlessly connecting the three intersecting blocks. The interstitial spaces translate into courtyards of various scales.
Principal Architect Apoorva Shroff walks us through this home in the clouds that is an ode to the beauty of the mountains that surround it.
Video Credits: Studio Sohaib and Studio Recall
#MyGreatFacade is a series presented by Fenesta Windows in association with #Buildofy
#indianarchitecture #architecture #architecturaldesign #architecturevideo #residentialarchitecture #contemporaryhomes #luxuryhomes