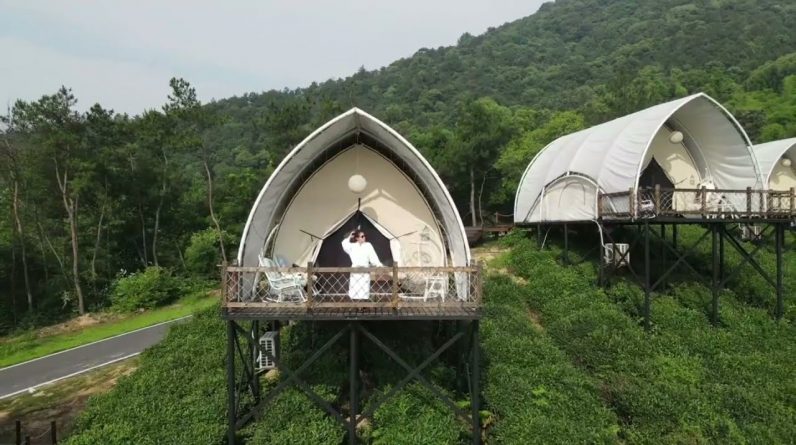 The luxury glamping tent is a new type of temporary building. Compared with traditional hotels, it is more cost-effective. The tent hotel is close to nature. Very good accommodation carrier. Many park accommodations abroad are in the form of camping tents.
Our luxurious camping construction uses a regular hexagonal construction structure, which requires the simplest materials and has the largest usable space. The design of the glamping hotel is based on the theme of green, ecology, and comfort. While not destroying the natural environment, the glamping bell tent is full of fashionable classics that combine delight in wild and luxury, which make the busy people in the city have more opportunities to contact the charm of the eco-hotel.
In recent years, customized camping tents have been highly sought after, and their high integration with nature makes them a brand new travel experience. At present, urban life is boring, and the noise pollution from automobile exhaust is serious. More and more people yearn for the life of nature, and getting close to nature has become a trend.
The site selection of prefabricated luxury tents generally chooses to build hotels in scenic camps, which not only increases the characteristics of the scenic spot but also integrates the internal landscape of the glamping tent with the scenic spot. Scenic area.
Secondly, the eco tent hub and its surrounding landscape will be themed with tent hotels, scattered in the forest. The tent hotel can be well integrated with the surrounding lounges, swimming pools, and lounge chairs, allowing visitors to look up at the stars and enjoy the beautiful scenery outside the house.