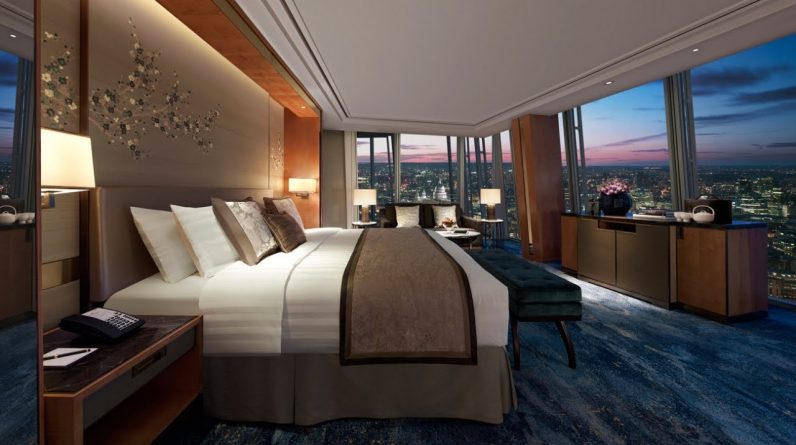 With what surely must be the best views of London of any luxury hotel, the Shangri-La London, at The Shard(http://www.shangri-la.com/london/shangrila/) is inside Europe's tallest building. With amazing Shangri-La service, seriously luxurious accommodations and some great drinking and dining, it's a perfect place for a London luxury adventure. I spent a few nights in an Iconic City View Room and it had just that, iconic city views of London's biggest landmarks.
It's also in a great location, just across the river from the Tower of London and Tower Bridge and with a Tube stop right underneath, it's easy to get to anywhere in the city within a few minutes.
For a stay in April, this room, called an Iconic City View Room is about $1,200 per night, because of the amazing view and because it's on a high floor. You can get the same room, looking the other direction for about $700, with a few other options between those prices, based on the size of room, how high a floor and which direction it faces. Suites start at $1,600.
LIKE & SUBSCRIBE to see more of my videos
Check out my luxury travel blog, http://www.luxuryfred.com
@Luxury Fred on TWITTER – http://www.twitter.com/luxuryfred
@Luxury Fred on INSTAGRAM – http://www.instagram.com/luxuryfred
Luxury Fred Facebook page:
https://www.facebook.com/pages/LuxuryFred/169590046387395