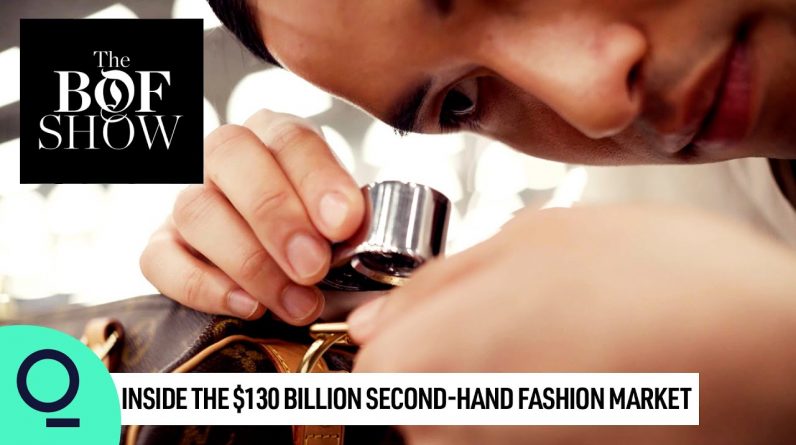 Pre-loved fashion is on the rise as old clothes find new wearers through global technology platforms. What are the risks and rewards of this resale revolution?
At Vestiaire Collective's authentication center in Northern France, CEO Max Bittner shows Imran Amed how countering counterfeits can secure growth. Back in London, he meets with Maria Raga, CEO of social e-commerce company Depop, as she looks to further build out a young online community.
Visit https://www.businessoffashion.com for fashion news, analysis and business intelligence from the leading digital authority on the global fashion industry.
#Resale #Fashion #BloombergQuicktake
——–
Like this video? Subscribe: http://www.youtube.com/Bloomberg?sub_confirmation=1
Become a Quicktake Member for exclusive perks: http://www.youtube.com/bloomberg/join
Subscribe to Quicktake Explained: https://bit.ly/3iERrup
QuickTake Originals is Bloomberg's official premium video channel. We bring you insights and analysis from business, science, and technology experts who are shaping our future. We're home to Hello World, Giant Leap, Storylines, and the series powering CityLab, Bloomberg Businessweek, Bloomberg Green, and much more.
Subscribe for business news, but not as you've known it: exclusive interviews, fascinating profiles, data-driven analysis, and the latest in tech innovation from around the world.
Visit our partner channel QuickTake News for breaking global news and insight in an instant.