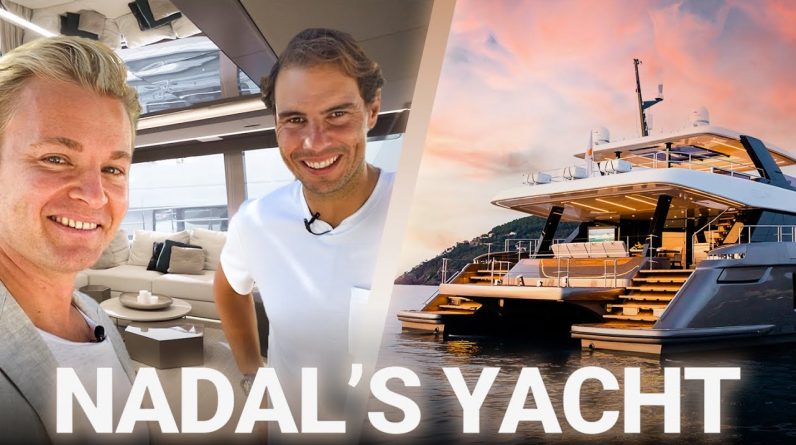 If you had the chance to go on an eco Yacht with an athlete – who would you pick and where would you go? I think I had quite a decent experience with Rafa in Monaco…😁 Subscribe to my channel as my 1 Million special video is coming up soon: https://www.bit.ly/NicoRosbergYT
0:00 Inside Rafa Nadal's Yacht
0:43 Exclusive Tour on Rafa's Yacht
6:25 The Ultimate Table Tennis Battle
9:00 Talking about Mental Strengths
13:45 Monaco Yacht Show Funny Moments & Crazy Boats
15:05 Who would you pick?
What are special day at the Monaco Yacht show together with Rafael Nadal and our partner @SUNREEF YACHTS OFFICIAL – Rafa takes us together on an exclusive tour on his Sunreef Yacht. We also took some time to sit down and speak about the mentality you need to succeed and what's important to overcome difficult situations and set backs. I hope you can take some learnings from it – let me know in the comments!
Music – Artlist: https://bit.ly/ArtlistxNico
Music – Epidemic Sound: https://bit.ly/EpidemicSoundxNico
#YachtTour #Nadal #Rosberg
Follow me online:
Instagram: http://www.instagram.com/nicorosberg
Twitter: http://www.twitter.com/nico_rosberg
Facebook: http://www.facebook.com/nicorosberg
Website: http://www.nicorosberg.com