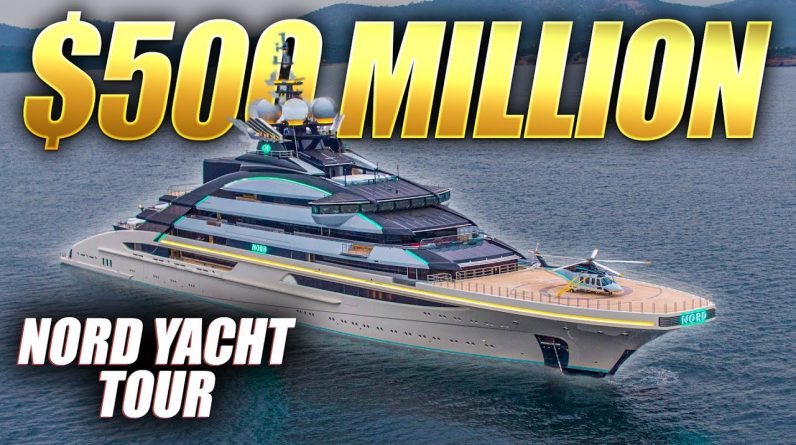 Inside NORD Superyacht – Nord Yacht Tour
In this video, we will dive right into the details of the amazing NORD Superyacht.
It has proven to be one of the most expensive yachts in the world, and it is obvious because it is one of the largest and most luxurious yachts in the world. Nord Yacht Costs $500 Million Dollars and Alexei Mordashov, the Russian billionaire is the one who enjoys it.
There hasn't been any footage on the interior of Nord Yacht, pictures of Nord Yacht interior. Since it is a private yacht that never hit the market it is obvious that the Russian likes to keep things private. So NORD Yacht Interior is still a mystery
However, we will look at all the Nord Yacht Details so you can have a good idea of what this Nord Megayacht is all about
Subscribe for more incredible videos like this! ►http://bit.ly/Subscribe-to-TMP ◄
———————————–
For issues regarding copyright please email us at: themillionairepost@gmail.com