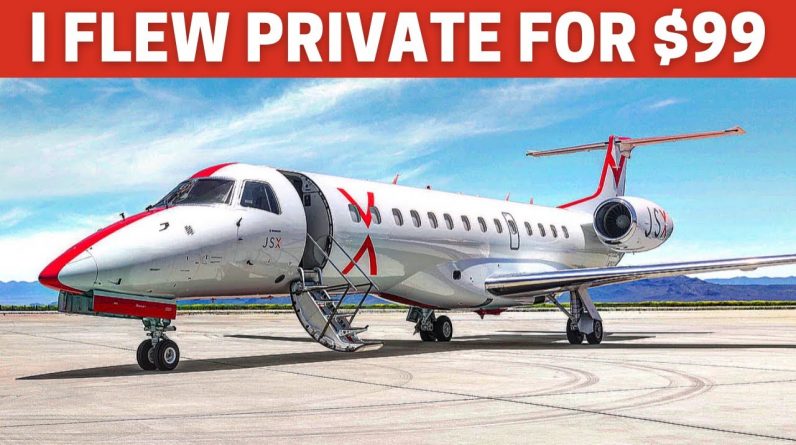 Today I'm flying on the Worlds Cheapest Private Jet…. and it only cost me $99!
I'm starting my journey in Las Vegas, specifically a private jet hanger on the edge of McCarran international airport. Considering my ticket cost so little what have I got myself into.
So some background then…
JSX previously known as JetSuiteX is headquartered in Dallas and operates 14 aircraft. Set out to create a response to customers needing efficient short haul travel at a low cost… it's often touted as private jet travel at the price of coach.
Todays aircraft over to OAK: Embraer ERJ-135LR fitted out in the stunning JSX livery and refreshed interior.
Follow my travels live on IG: will.luxurytravel
———
The JSX Experience E145 Trip Report
JSX: (Semi) Private Flying at Economy Prices JetSuiteX Airlines Review
I Flew On a (Semi) Private Jet. It Was…Disappointing
JetSuiteX Review: Semi-Private Jet Experience (LAS to OAK) | ERJ-135