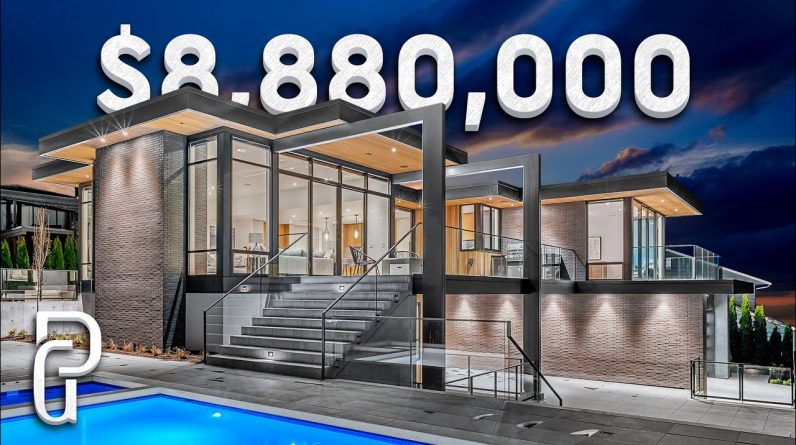 In this modern luxury house tour, Tyler & Jaden take you to this stunning Chevalier designed, Bradner Homes built residence with views of the inlet and downtown Vancouver.
Don't want to miss our house and mansion tours? Subscribe to our YouTube! https://www.youtube.com/propertygrams?sub_confirmation=1
Property Details: This home features over height ceilings, floor to ceiling windows, an open great room floor plan, air-conditioning, smart home technology, elevator rough in, huge patios and decks, outdoor barbeque area and sun drenched outdoor pool.
Listed with: Eric Christiansen
Website: https://ericchristiansen.com
Instagram: https://instagram.com/soldbyeric
Price: $8,880,000 CAD
Location: 1015 Greenwood PlWest Vancouver, BC
Beds 4 | Baths 7
Living Sqft: 6,259
Our host – Tyler Hassman
https://www.instagram.com/tylerhassman
On camera – Jaden Fox
https://www.instagram.com/jadenfox
Thumbnail photo:
Our Website:

Find us on these social platforms:
https://www.instagram.com/propertygrams
https://www.facebook.com/propertygrams

Tweets by propertygrams
https://www.tiktok.com/@propertygrams
———
#housetour #mansiontour #hometour
0:00 Intro of this modern home tour in Vancouver Canada
0:28 Foyer of this luxury home in West Vancouver Canada
0:54 Living room of this luxury home tour in Vancouver Canada
1:51 Dinning room of this luxury home in British Columbia
2:35 Kitchen of this luxury home tour in West Vancouver Canada
4:17 Primary bedroom of this modern home in West Vancouver Canada
6:03 Stairs to the secondary bedrooms of this architectural elegant home
8:10 Entertainment space of this luxury home in Vancouver Canada
9:53 Outdoor space of this home tour in West Vancouver Canada
11:28 Outtro of this luxury home tour in West Vancouver Canada