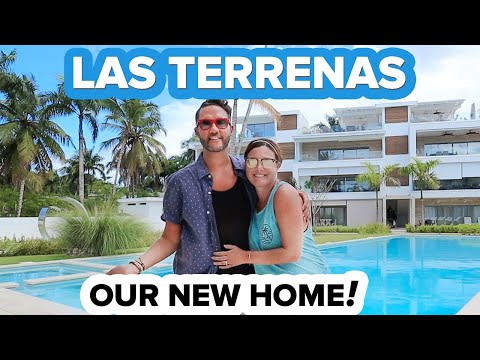 In this video we're giving a tour of our 2 bedroom apartment rental in Las Terrenas, Samana, the Dominican Republic.
We've rented an apartment at the Nicole Aparthotel for a few weeks. It's situated in town in Las Terrenas about a 5 minute walk to the beach and is very central.
We give a full tour of the outside area, including the pool and then take you inside to see the full apartment.
More info and booking Nicole Aparthotel:
https://www.booking.com/hotel/do/nicole-aparthotel.en.html?aid=1287879&no_rooms=1&group_adults=2
Later in the video we head to the beach to Eden Beach Club where we have an Aperol spritz and watch the sunset.
Afterwards we have dinner at this fantastic food truck in the centre of town called Reyanao. Here we try sliders, ceviche, and a platter of different local foods.
More about Reyanao Food Truck: https://www.instagram.com/reyenaord/
#dominicanrepublic #livingabroad #caribbeanliving #lasterrenas #samana
0:00 Our New Home in Las Terrenas
1:22 The Pool
2:47 100K Subscribers!
3:45 The Patio
5:25 Inside Tour
10:16 Do we like it?
11:57 Sunset on the Beach
13:54 Dinner at Reyanao Food Truck
17:57 Wrap Up
———-
► SUPPORT US
All and any support we receive helps us to travel more and upgrade our camera gear- meaning it helps us to create more and better quality content.
○ Patreon: https://www.patreon.com/delightfultravellers
○ PayPal (Tip Jar): https://paypal.me/delightfultravellers
○ Sign up for AirBnB (Save up to $40 ): https://bit.ly/2L7unjD
○ Book hotels through Booking.com: https://booki.ng/2VBaKaa
———-
► SHOP OUR STORE
Get your very own Delightful Travellers merch!: https://teespring.com/stores/delightful-travellers
———-
► SUBSCRIBE! – http://bit.ly/1M4etCO
———-
► FOLLOW US
○ Instagram: https://www.instagram.com/delightfultravellers/
○ Twitter: https://www.twitter.com/deltravellers
○ Facebook: https://www.facebook.com/delightfultravellers/
○ Newsletter: https://bit.ly/2QgKRbK
○ Website: https://www.delightfultravellers.com
———-
► GET MUSIC FOR YOUR VIDEOS
○ Epidemic Sound (30 day free trial): https://www.epidemicsound.com/referral/ucwehk/
———-
► OUR GEAR
○ Store: https://amzn.to/2ArrQ1l
○ Main Camera: https://amzn.to/2MSGH9S
○ Secondary Camera: https://amzn.to/2L11lnv
○ Tripod: https://amzn.to/2Uo7fDc
○ Drone: https://amzn.to/2E8y6NT
○ Go Pro: https://amzn.to/2UwauJ4
○ Hard Drive: https://amzn.to/2VpVQU7
○ SD Card: https://amzn.to/2CMk2Zp
○ Charger: https://amzn.to/2s7ese6
———-
► ABOUT US
A little bit of luxury, a little bit of budget, a whole lot of travel! We're Anna and Trevor and we're setting out to explore as much of the world as we possibly can. We want to encourage you get out there and explore in your own way, not the way someone else tells you to travel!
———-
► CONTACT US
○ Email: delightfultravellers@gmail.com