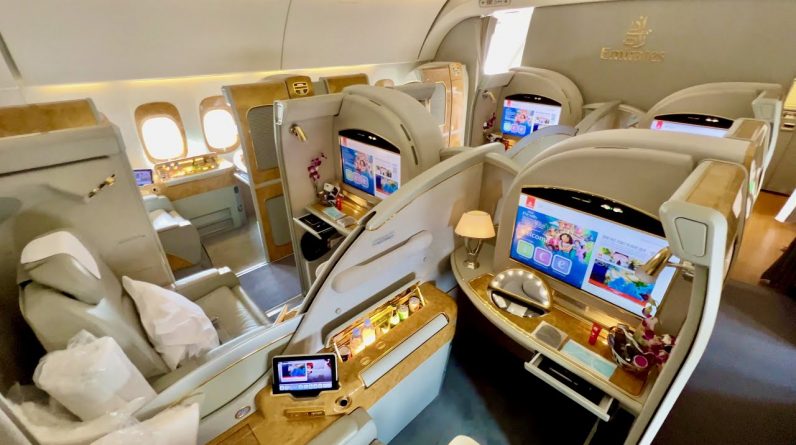 Join me on a flight in First Class onboard an Emirates Boeing 777-300ER from Male (Maldives) to Dubai.
Read my review of this flight here: https://theluxurytravelexpert.com/2022/07/13/review-emirates-boeing-777-first-class/
Video chapters:
0:00 Airport
1:26 Lounge
4:05 Boarding
6:24 First Class cabin
11:28 Takeoff
13:32 View of Maldives
15:03 First Class Suite
19:00 Amenities
19:28 Menu
21:44 Breakfast
22:28 Lavatory
22:53 Flatbed
24:16 Entertainment
26:53 Dubai arrival movie
28:34 Landing
The beautiful soundtracks in this video can be found on Artlist.
Artlist: https://bit.ly/3A1Jjgv
Subscribe to my YouTube channel if you like my videos (one million + followers so far). Each Saturday, I upload a new video about my travels around the world.
FOLLOW ME:
Instagram: https://instagram.com/luxurytravelExpert
Blog: http://theluxurytravelexpert.com​​​​
Twitter: https://twitter.com/LuxTravelExpert​​​​
Facebook: https://www.facebook.com/LuxuryTravelExpert