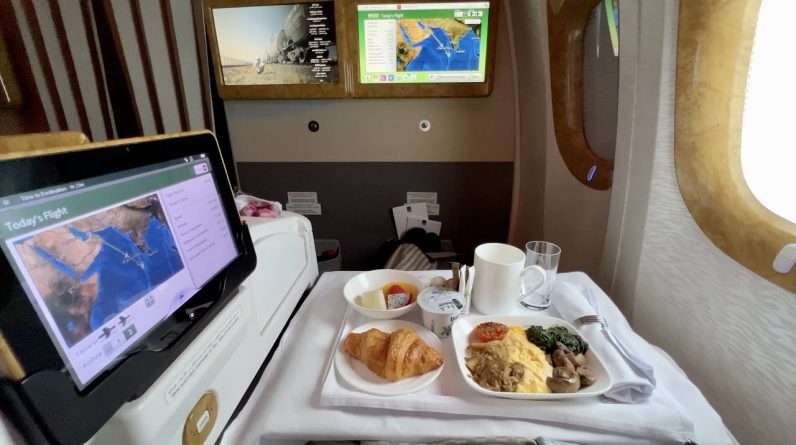 Join me on a red-eye flight onboard the (old) Business Class cabin of an Emirates' Boeing 777-300ER from Dubai to the Maldives. The video includes a full tour of the Emirates Business Class lounge in Dubai.
Wait for the end as the video's last 2 minutes feature an epic drone shot!
Video Chapters:
0:00 Introduction
1:18 Emirates Lounge
6:49 Boeing 777
7:37 Boarding
12:18 Takeoff
15:55 Seat
17:28 Amenities
18:54 Angled seat position
19:13 Entertainment
21:30 Menu
23:29 Breakfast
24:10 Landing
29:52 Drone shot Maldives
Subscribe to my YouTube channel if you like my videos (900,000+ followers so far). Each Saturday, I upload a new video about my travels around the world.
FOLLOW ME:
Instagram: https://instagram.com/luxurytravelExpert
Blog: http://theluxurytravelexpert.com​​​​
Twitter: https://twitter.com/LuxTravelExpert​​​​
Facebook: https://www.facebook.com/LuxuryTravelExpert