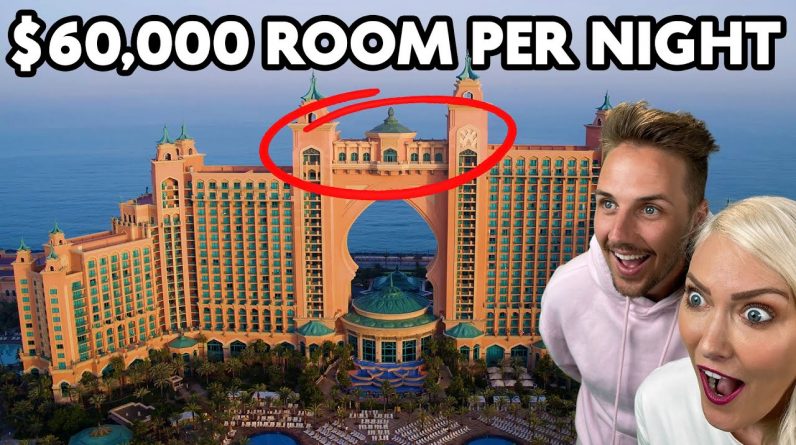 Dubai has some of the coolest and most luxurious hotels in the world. Every 5 star hotel tends to have a presidential suite reserved for their VIP guests. However, Atlantis the Palm in Dubai offers a suite unlike anything I've ever seen.
This is the Royal Bridge Suite at Atlantis the Palm. At 10,000 square feet and up to $60,000 per night, it's among the most expensive hotel suites in Dubai and one of the most luxurious hotel suites in the world.
Today @sergi.galiano takes you through one of the coolest hotel "rooms" you will ever see and even has a special surprise reveal of the Atlantis Underwater Suite.
You can follow Supercar Blondie on:
https://www.instagram.com/supercarblondie
https://www.facebook.com/supercarblondie
Tweets by supercarblondie
https://www.tiktok.com/@supercarblondie

https://www.snapchat.com/discover/Supercar_Blondie/0902710649