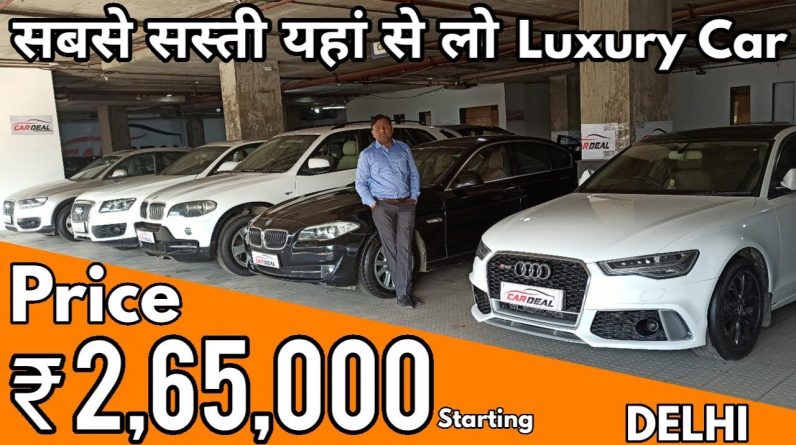 Hi friends In this Video I Explore Car Market (Car Deals) Situated In Netaji Shubhas palace Delhi. you can Buy Second hand Cars like Audi, BMW, Mercedes, XUV 500, Scorpio, Innova, Endeavour ,Honda, Hyundai ,maruti suzuki, volks wagen , mahindra, etc…at very reasonable price with Warranty….
I explore this Dealership in FEB 2020, I am sharing my experience. i am not promoting any shop ,dealer, seller, this is only for your information,
You can visit there 10AM-08PM Daily Open
Kindly watch the video till end.
Subscribe our channel and stay updated.
Dealership Name : Car Deal
3rd Floor Parking, PP Trade Center, Netaji Subash Palace, (Near Kalyan Jewellers NSP) Pitampura New Delhi – 110034
1. 9810206029
2. 8595408071
3. 8595340124
4. 7982369041
5. 8595409910
6. 9953809936
7. 011-41716367
If dealer not answering your call just share your budget and requirement with your name and location. Dealer will revert your enquiry in 24 hour max..
Subscribe Here:- https://www.youtube.com/c/NewToExplore
Instagram :- https://instagram.com/newtoexplore/?hl=en
Twitter :- https://twitter.com/NewToExplore1
Facebook :- https://www.facebook.com/newtoexplore
My Previous video:- https://youtu.be/7fRw2xboFzQ
Playlists :- Market & Places

Review & Unboxing :-

#SUVCar
#carmarketindelhi
#secondhandcarsmarket
#newtoexplore
#bestsecondhandcars
#usedcars
#cheapcars
#fortuner
#top10cars
#supercars
#bestcars
For Business Inquiry and collaboration kindly Mail us At kcgaur.kn@gmail.com