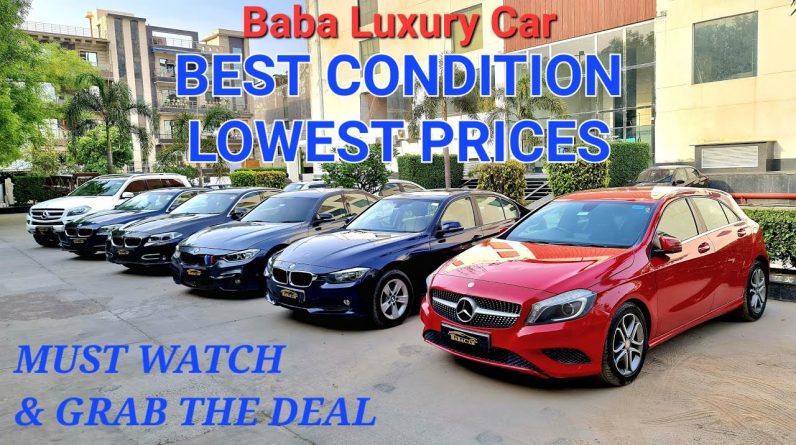 Hi and hello friends in this video we have explored Luxury Car just for you. Hope you like our video, thanks for watching it and share & like as much as you can so that we make more interesting videos for you guys and make dream come true for all. Thanks 😊😊
Instagram Page :- https://www.instagram.com/babaluxurycar/?hl=en
Facebook Page :- https://www.facebook.com/babaluxurycarofficials/
Location :- https://www.google.com/maps/place/Emaya/@28.6676835,77.1117963,17.75z/data=!4m5!3m4!1s0x390d031e5069fd43:0xc600e7deae43d8b4!8m2!3d28.6679705!4d77.1118862
Contact no :-
8510830242
9643267990
8595844904
9810148482
9891351562
8700384744
9667718247
If someone not receive call then you can drop whatsapp message you will surely get reply.
Address :- Emaya Mall, Block BG2, Paschim Vihar, New Delhi.
Disclaimer –
Content Shown in Baba Luxury Car Channel is full of information, Baba Luxury Car intermediary between its seller & buyer which gives the information to its buyer to buy their preferred vehicle, Baba Luxury Car don't take any responsibility of any vehicle, You can check the car as per your satisfaction before purchasing, Baba Luxury Car deals in Park & Sell cars, Baba Luxury Car don't take responsibility for time taken by Regional Transport office for documentation.