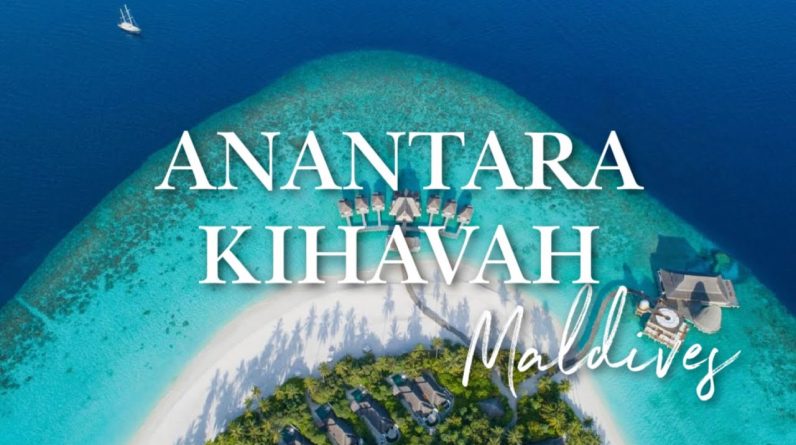 Anantara Kihavah Maldives is located in Baa Atoll, a UNESCO Biosphere reserve 30min north of Malé.
Anantara Kihavah offers everything you can look for in a luxury resort in the Maldives :
– Top level service
– Beautiful villas
– Excellent food
– GREAT house-reef for snorkeling
– Beautiful island
– Underwater restaurant
Everything is there to make your stay memorable and we really had an excellent time (7 nights) at Anantara Kihavah. Even though a bit pricey (given its pretty "big" resort size) this resort is really worth it and you can be sure to love it.
In this full tour and review of Anantara Kihavah Maldives villas, you'll see the following :
0:00 Introduction
0:48 Transfer and Arrival
2:04 Villa Tour
3:45 Snorkeling at Anantara Kihavah
6:33 Drone Shots
7:00 Biking on the Island
7:18 Breakfast Tour
8:27 Beach
8:36 Main Pool
9:11 Sunset Bar
9:30 Underwater Restaurant (SEA)
10:34 Biking
10:50 Sunset
11:05 Restaurant Live Show
11:24 Beaches
11:43 Diving in Baa Atoll
15:17 Orchid Garden
15:46 Spa Tour
17:08 Gym Tour
17:27 Departure
We hope that you enjoyed this full tour and review of Anantara Kihavah Maldives Villas.
To book your stay : https://www.anantara.com/en/kihavah-maldives
Should you have any question, please feel free to leave them in the comment sections below.
#anantarakihavah #maldives