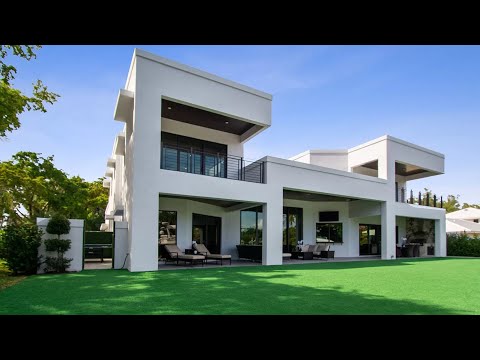 ❤️ It is a great honor and pride to be accompanied with Hedy Tufo (516.830.0269) to present this amazing property. Please contact the Agent for further information.
✔️ VIDEO CREDIT : VHT STUDIOS
– Website : https://vht.com/
– Phone : 800-790-8687
– Social Networks : https://www.facebook.com/VHTStudios/
– Intro by the company : Pioneering the real estate visual marketing industry since 1998, we offer the highest quality photography and media services by the best photographers in the industry, so you can capture more business, win more clients, and sell properties faster.
❤️ BIG THANK to VHT Studios! We are grateful to the videographer who created the great material which used for this video. We feel very proud to include their name and the brand here so that all viewers can identify. Let's visit their company website and social pages to get more attractive information.
—————————————————————————————–
✔️ ABOUT THE PROPERTY :
** Location : 40 N Compass Dr, Fort Lauderdale, FL 33308
** Price : $7,495,000
** Beds : 5
** Baths : 6
** Living : 6.273 sqft
** Lot size : 0.38 Acres
** Built : 2019
** Description : Located in Broward's only deep water community with armed security 24/7, as well as roving security, guarded gate entry is also equipped with camera security, with private streets, guests must must be invited to enter this community. New Construction Modern home with 230′ of dockage – easily can accomadate 100′ yacht on outlot (not blocking your view). Must be seen! All utilities underground, not in flood zone, same grid as hospital.
** Sale Agent | Listed by : Hedy Tufo (Phone : 516.830.0269) with Douglas Elliman
** For more information please visit : https://www.elliman.com/florida/sales/detail/510-l-548-71_f10274537/40-n-compass-dr-bay-colony-fort-lauderdale-fl-33308
—————————————————————————————–
✔️ ABOUT THE AGENT : HEDY TUFO – DOUGLAS ELLIMAN
The diversity of professional responsibilities, people and cultures Hedy Tufo has encountered over the years has granted her a skill set that enables her to work well with others, and really listen to what people have to say. That, she believes, is the first key to being successful in a service business like real estate.
Hedy's business acumen, commitment to excellence and eye for detail are complemented by an extensive knowledge of the real estate business having long managed family-owned commercial buildings, residential homes and apartment complexes. Her experience in new home construction acquired while working alongside her husband, Christopher Tufo, a prominent Hamptons and South Florida Developer, on all stages of construction and property development. Hedy and her husband build two to three multi-million dollar homes per year.
– Website : https://www.elliman.com/florida/associate/510-a-df1801121101526548181/hedy-tufo
– Address : 450 E Las Olas Blvd, Fort Lauderdale, 33301
– Phone : 516.830.0269
– Email : hedy.tufo@elliman.com
– Social Networks : https://www.facebook.com/hedytufoDErealestate/
—————————————————————————————–
✔️ ABOUT LUXURY HOUSES – AMERICAN HOMES CHANNEL :
– Luxury Houses – American Homes is a COMMON CHANNEL for Real Estate Operating Units including Videographers, Agents, Builders, Design Firms where they present their properties as well as promote their brands to millions of people worldwide.
– When you are ready to present your works, listings, projects, please send us the property videos, and we will post them within 24 hours.
– Please send TAKEDOWN request to us if your videos do not plan to exist longer on the Luxury Houses – American Homes Channel. We will put your request into action within 6 hours. Email to: luxuryhousesmedia@gmail.com
– Visit our website to discover more great things! https://luxury-houses.net | LUXURY HOUSES – AMERICAN HOMES – Inspiring Your Dream House
#luxuryhouses #americanhomes #luxuryhousesamericanhomes #luxurylistings
—————————————————————————————–
✔️ DISCLAIMER :
– All images, videos are copyright each Photographer, Videographer, Real Estate Agent & Studio mentioned.
– All information contained in the LUXURY HOUSES – AMERICAN HOMES is provided as a convenience to audiences. All property prices displayed on the channel are current at the time of publication, but may change at any time and are subject to availability.