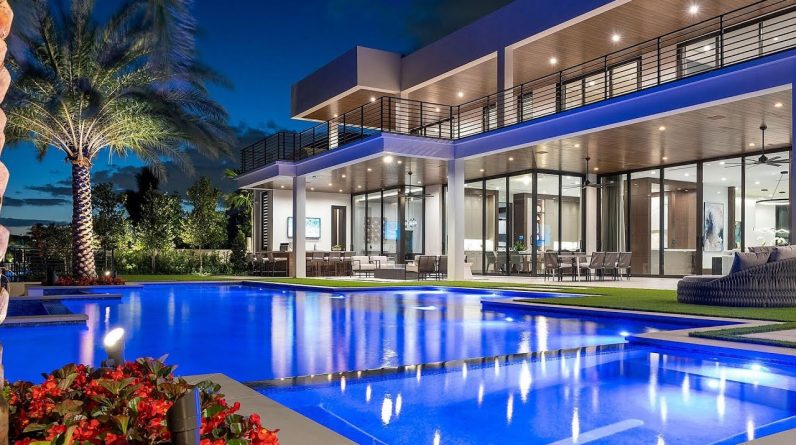 ❤️ It is a great honor and pride to be accompanied with David Roberts (561-368-6200) to present this amazing property. Please contact the Agent for further information.
✔️ VIDEO CREDIT : LIVING PROOF REAL ESTATE PHOTOGRAPHY
– Website : https://www.livingproofrephotos.com/
– Address : Palm Beach, FL, US
– Phone : 561-803-5040
– Social Networks : https://www.instagram.com/livingproof.photography/ | https://www.facebook.com/LivingProofREphotos/
– Intro by the company : Providing professional, full resolution photos to maximize a homes potential while on the market. Unlimited number of photos to ensure we capture the entire homes beauty.
❤️ BIG THANK to Living Proof Real Estate Photography! We are grateful to the videographer who created the great material which used for this video. We feel very proud to include their name and the brand here so that all viewers can identify. Let's visit their company website and social pages to get more attractive information.
—————————————————————————————–
✔️ ABOUT THE PROPERTY :
** Location : 298 W Key Palm Rd, Boca Raton, FL 33432
** Price : $35,000,000
** Beds : 6
** Baths : 10
** Living : 11,471 sqft
** Lot size : 0.61 Acres
** Built : 2022
** Description : Brand New Waterfront Signature Estate built by SRD Building Corp. This exceptional property is located on a premier corner lot within Boca Raton's most prestigious community, Royal Palm Yacht & Country Club. The home is over 11,400 sf of living space and has 6 bedrooms, 8 full and 2 half bathrooms, and a 5 car garage with large gated motorcourt. South exposure with 166′ of waterfrontage, fully integrated Crestron smart-home system, full house natural gas generator, and exceptional quality and craftsmanship align with every detail throughout this home.
** Sale Agent | Listed by : David Roberts (Phone : 561-368-6200) at Royal Palm Properties LLC
** For more information please visit : https://royalpalm.com/property/298-w-key-palm-road/
—————————————————————————————–
✔️ ABOUT THE AGENT : DAVID ROBERTS – ROYAL PALM PROPERTIES LLC
David W. Roberts is a licensed real estate broker and owner of Royal Palm Properties. He has over 42 years of experience in real estate. More specifically, he has over 35 years of experience in Royal Palm Yacht & Country Club. David Roberts, not only comes to you as a broker exclusive to Royal Palm but as a neighbor. He has resided in the community since 1985 and started his family here. He and his wife, Marcella, are raising their three children, ages 23, 21 and 18 in Royal Palm Yacht & Country Club.
His clientele trusts his honest reputation and unsurpassed market knowledge. This is one of the many reasons Royal Palm Properties represents a majority of the real estate in Royal Palm Yacht & Country Club. His company, Royal Palm Properties, is unique in the way that it is a smaller more personal environment. David focuses 100% on each client as an individual.
– Website : https://royalpalm.com/
– Address : 741 East Palmetto Park Road, Boca Raton, Florida 33432
– Phone : 561-368-6200
– Email : info@royalpalm.com
– Social Networks : https://www.facebook.com/royalpalmproperties/
—————————————————————————————–
✔️ ABOUT LUXURY HOUSES – AMERICAN HOMES CHANNEL :
– Luxury Houses – American Homes is a COMMON CHANNEL for Real Estate Operating Units including Videographers, Agents, Builders, Design Firms where they present their properties as well as promote their brands to millions of people worldwide.
– When you are ready to present your works, listings, projects, please send us the property videos, and we will post them within 24 hours.
– Please send TAKEDOWN request to us if your videos do not plan to exist longer on the Luxury Houses – American Homes Channel. We will put your request into action within 6 hours. Email to: luxuryhousesmedia@gmail.com
– Visit our website to discover more great things! https://luxury-houses.net | LUXURY HOUSES – AMERICAN HOMES – Inspiring Your Dream House
#luxuryhouses #americanhomes #luxuryhousesamericanhomes #luxurylistings
—————————————————————————————–
✔️ DISCLAIMER :
– All images, videos are copyright each Photographer, Videographer, Real Estate Agent & Studio mentioned.
– All information contained in the LUXURY HOUSES – AMERICAN HOMES is provided as a convenience to audiences. All property prices displayed on the channel are current at the time of publication, but may change at any time and are subject to availability.