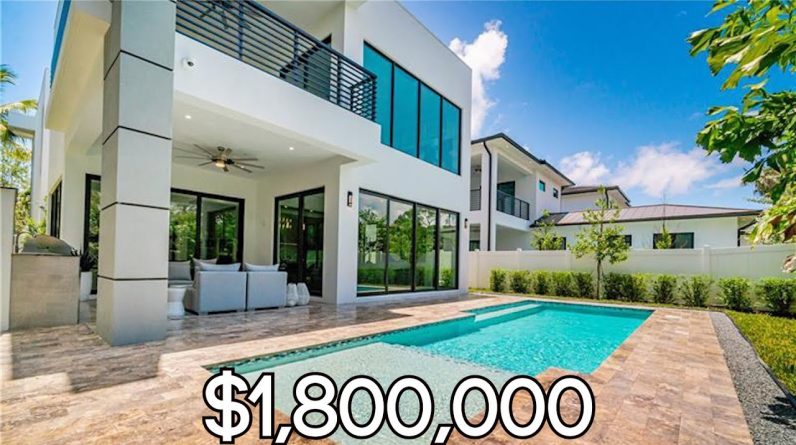 Welcome to a wonderful and brand new construction modern home in Delray Beach, Florida. This luxurious real estate property includes 4 bedrooms, 4.5 bathrooms, a large kitchen, beautiful pool, fenced backyard oasis, and more. This premier property is listed for $1.8 million and has been built recently in 2020. The home also boasts close proximity to the ocean and downtown Delray beach. Join me as we take a look at this beautiful luxury real estate residence.
Agent in the video: Adam Akberdi – Keller Williams Coastal Partners
561-247-2164
Listed by: Roberta Lucas – SoFlo Home Realty
#mansiontour #newhome #delraybeachrealestate
*DISCLAIMER: ALL INFORMATION IS DEEMED RELIABLE BUT NOT GUARANTEED. PRICES ARE AT TIME OF FILMING AND ARE SUBJECT TO CHANGE WITHOUT NOTICE. PRICES ARE FOR BASE FLOOR PLAN AND DOES NOT INCLUDE ANY LOT PREMIUMS, STRUCTURAL UPGRADES, DESIGN FEATURE UPGRADES, ETC.
*FOR MOST CURRENT, UP TO DATE INFO, AND FOR CURRENT BUYER INCENTIVES, PLEASE CONTACT ME!